Supporting people with Albinism
Formed in 2007, Global Aid Missions is a charitable Christian organization birthed to make life a living  experience for people with the Albinism condition. The organization's two founding philosophies are that:
Everyone deserves equal opportunities, so all effort is put into making this a reality in the lives of people with Albinism.
Work with the people to help them become – so all programs are designed to develop medadvice.netour beneficiaries, safe spaces and platforms.
Our organization runs on-going projects that focus on providing counselling, health, education, advocacy, employment networks and protection against all kinds of abuse for people with the Albinism condition. The programs are designed to address specific needs.
The GAM Health Clinics in Zimbabwe
Our Causes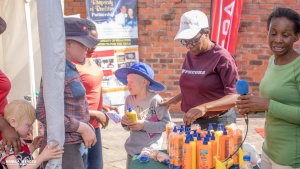 Skin cancer remains the deadliest problem people with the albinism condition face. Treatment is more expensive than prevention which is why we are running a yearly sunscreen donation campaign of 200 beneficiaries each receiving a 250ml sunscreen bottle. This year we have selected 200 highly needy people out of our data base whom we have pledged to assist on a month to month basis. A supplier has given us a very generous US$8 price for a 250ml bottle which compares very well with a 236ml bottle at US$7.97 in the US before shipment and duties to Africa. While we have more deserving cases, we are happy if you will partner with us in serving these 200 cases every month in this year.
Donate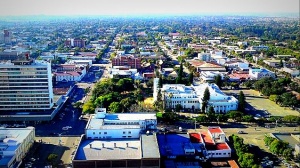 Bulawayo covers an area of about 1,707 square kilometres (659 sq mi) in the western part of the country, along the Matsheumhlope River. Along with the capital Harare, Bulawayo is one of two cities in Zimbabwe that is also a province. It is 440km from Harare by road with a population of 653,337 (2012) people. When the first free clinic was opened in Harare in 2018, we had cases of people travelling for long distances. This year we received numerous calls for medical assistance from people who are within 200km from Bulawayo. Opening a clinic in Bulawayo will go a long way in helping our beneficiaries in the Western provinces of Harare. Your support will go a long way in helping us to achieve this.
Donate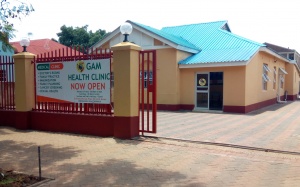 We have since established the first Albinism free clinic in Harare, the GAM Health Clinic. At the moment the clinic provides free GP consultations, free counselling,  free sunscreen lotions and family planning services as and when available. The drive is to capacitate the clinic with Dermatological services, Dental services, Ophthalmology services as well a cancer prevention unit. All of these services will be for free to people with Albinism. Help us to establish a holistic approach to Albinism and capacitate the GAM Health Clinic with the necessary equipment to see these services through – making it a one stop shop for Albinism.
Donate
Help children with albinism
get sunscreen lotions
Sunscreen lotion in a vital part of the everyday life of a person with albinism. Helps in reducing sunburns by protecting against UV light.
Where the
money goes
Current operation and program
spending breakdown
Education and Prevention
Treatment & Care for PWA
Fundraising
Research and Advocacy
Culture and Community
Donate today to save people with Albinism from severe medical conditions
es.medadvice.net/premier-miracle-noir-mask/
найти работу в нижнем новгороде