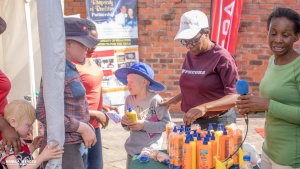 Skin cancer remains the deadliest problem people with the albinism condition face. Treatment is more expensive than prevention which is why we are running a yearly sunscreen donation campaign of 200 beneficiaries each receiving a 250ml sunscreen bottle. This year we have selected 200 highly needy people out of our data base whom we have pledged to assist on a month to month basis. A supplier has given us a very generous US$8 price for a 250ml bottle which compares very well with a 236ml bottle at US$7.97 in the US before shipment and duties to Africa. While we have more deserving cases, we are happy if you will partner with us in serving these 200 cases every month in this year.
Donate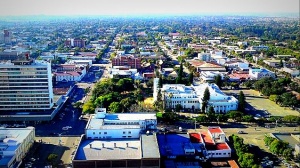 Bulawayo covers an area of about 1,707 square kilometres (659 sq mi) in the western part of the country, along the Matsheumhlope River. Along with the capital Harare, Bulawayo is one of two cities in Zimbabwe that is also a province. It is 440km from Harare by road with a population of 653,337 (2012) people. When the first free clinic was opened in Harare in 2018, we had cases of people travelling for long distances. This year we received numerous calls for medical assistance from people who are within 200km from Bulawayo. Opening a clinic in Bulawayo will go a long way in helping our beneficiaries in the Western provinces of Harare. Your support will go a long way in helping us to achieve this.
Donate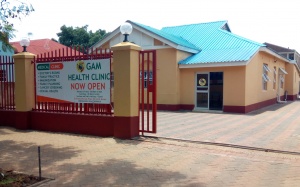 We have since established the first Albinism free clinic in Harare, the GAM Health Clinic. At the moment the clinic provides free GP consultations, free counselling,  free sunscreen lotions and family planning services as and when available. The drive is to capacitate the clinic with Dermatological services, Dental services, Ophthalmology services as well a cancer prevention unit. All of these services will be for free to people with Albinism. Help us to establish a holistic approach to Albinism and capacitate the GAM Health Clinic with the necessary equipment to see these services through – making it a one stop shop for Albinism.
Donate
Donate Today to Save People with Albinsim from Severe Medical Conditions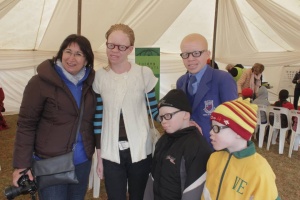 We are inundated by calls for help with visual aids. One of the biggest problems people with albinism suffer from is poor sight. This problem is worse among school going children as it becomes very difficult for them to see what the teachers will be writing on the board. Our data base has 150 children all in need of either glasses or visual aids. We have negotiated with a supplier of these who has agreed to attend to our cases at a cost of $200 per child. Education is a basic right for children and those with albinism are no less than others. Helping them today will shape their tomorrow.
Donate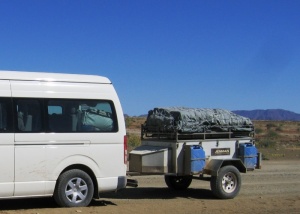 While our clinics remain as the centre points of contact for our beneficiaries, we are continuously running outreach clinics and awareness camps. Our work is being slowed down by the lack of the requisite transportation needed for this purpose. We are in need for a minivan. This carries our personnel, doctors, counsellors, volunteers etc., while a truck is needed for the transportation of all our equipment, sunscreen lotions, tents and all the literature we carry along with us. There is a lot of need in rural centres where we conduct these off-site campaigns.
Donate